Unit 20 Monkspath Business Park Highlands Road Solihull West Midlands B90 4NZ United Kingdom
Allbatteries offers an unrivalled range of cells sourced globally from the worlds leading battery manufacturers, as well as bespoke battery pack solutions assembled in house. In addition to offering top brand names we also manufacture our own brand of quality batteries in many ranges including Alkaline, Lead Acid, NiMh and Lithium to name a few.  We specialize in finding solutions to meet customer requirements, and our expertise in all technologies is second to none.
Allbatteries stock over £3.5 million worth of batteries and torches from its central logistics centre servicing a pan European market.  Allbatteries part of the VDI group, prides itself on providing quality, technical and customer service support to all of its customers. ISO9001 and ISO 14001 accredited Allbatteries takes it responsibilities to both its customers and the environment seriously, investing in processes, systems and training which help deliver the right goods …

You must login to post comments

Traťová 1, Horní Heršpice, 619 00 Brno, Czech Republic
18300 Sutter Boulevard Morgan Hill, CA 95037 UNITED STATES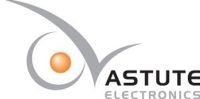 Astute House Rutherford Close Stevenage Herts SG1 2EF United Kingdom
We are an electronic component distributor supporting UK and International customers alike. Throu...