CEM Systems 195 Airport Road West Belfast, BT3 9ED Northern Ireland, UK
195 Airport Road West
Belfast
Northern Ireland
BT3 9ED
GB
CEM Systems is a leading provider of access control and fully integrated enterprise security management systems. CEM uniquely manufactures the access control software and hardware, offering one of the most comprehensive, resilient and flexible security management solutions available. Our solutions are accessible to a range of industries and different sized sites, and have been successfully installed throughout the world at airports, ports, petrochemical plants, universities, hospitals, corporate premises and more. CEM Systems provides a highly stable, proven security solution for installations where security is of paramount importance.

You must login to post comments

4 Westbank Drive Belfast Belfast BT3 9LA United Kingdom
1.38 km
48A East St Newtownards Co. Down BT23 7EN United Kingdom
12.17 km
Welcome to Commander Securities Ltd. – focused on New Innovative Technology deploying Pro-A...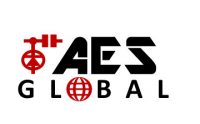 Unit 4C Kilcronagh Business Park Cookstown Co Tyrone BT80 9HJ United Kingdom
26.19 km
UK manufacturers of innovative wireless DECT intercoms, class leading wireless DECT video interco...