Bustehradska 282 Kladno – Dubi 272 03 CZECH REPUBLIC
Buštěhradská
Kladno
272 03
CZ
Colsys is a traditional vendor of security systems
Colsys team of experts has great experience in a vast number of applications including the biggest and the most demanding ones. During 25 years of our history, we have became a stable and economically strong company. Our product portfolio includes perimeter detection system PERIDECT+, COLNOD access control systems, MrGUARD integrated security system and VOICEGUARD a public warning and notification system.

You must login to post comments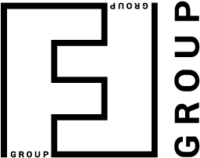 Malešická 2855/2b, Žižkov, 130 00 Prague, Czech Republic
23.58 km
FF GROUP is international company on manufacturing technologies and products based on intellectua...

Pod Skalkou 4567/33 Jablonee nad Nisou 46601 CZECH REPUBLIC
96.82 km
Jablotron Alarms is a dynamic company with a tradition since 1990 We are one of the leading suppl...