Pod Skalkou 4567/33 Jablonee nad Nisou 46601 CZECH REPUBLIC
33 Pod Skalkou
Jablonec nad Nisou
466 01
CZ
Jablotron Alarms is a dynamic company with a tradition since 1990
We are one of the leading suppliers of alarms. Our systems are installed by thousands of authorized installers and are enjoyed by hundreds of thousands of satisfied customers around the world. We bring new solutions which protect the property and the health of our customers better, and which simplify the installation and everyday use of our products while improving user comfort. Jablotron offers to its customers so not only security products for buildings and cars, but also the latest communication tools to keep alarm receiving centre and users informed at anytime and anyplace about status of their system. More then that by remote access user can operate the security system or home automation from a mobile phone or Internet.

You must login to post comments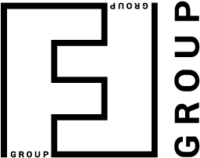 Malešická 2855/2b, Žižkov, 130 00 Prague, Czech Republic
87.38 km
FF GROUP is international company on manufacturing technologies and products based on intellectua...

Bustehradska 282 Kladno – Dubi 272 03 CZECH REPUBLIC
96.82 km
Colsys is a traditional vendor of security systems Colsys team of experts has great experience in...