Room 202, No.23 Wanghai Rd 2nd Software Park Xiamen 361008 CHINA
Wen Xing Sui Dao
Xiamen Shi
Fujian Sheng
CN
About Milesight
Milesight specializes in designing and manufacturing a full-line of IP video surveillance products. Dedicated to providing innovative products and prompt quality service, Milesight's business has been growing rapidly worldwide.
Product Portfolio
Milesight offers a comprehensive IP video surveillance solution. The product line ranges from network cameras and NVRs to video management software from entry-level to high end, meeting demanding needs and various applications.
R&D Strength
Milesight's core competence lies in its strong R&D capability. Based on solid knowledge and years of experiences, Milesight is able to introduce innovative products and satisfy customers' needs with customized solutions.
Marketing and Sales
Milesight maintains trustworthy and close relationship with partners through a worldwide network of distributors and resellers. Based on customer-orientation spirit, Milesight offers real time…

You must login to post comments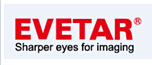 No. 26 Xinmei Road Haicang Xinyang Industry District Xiamen 361022 CHINA
14.45 km
Xiamen Leading Optics Co., Ltd. is one innovative optical supplier in designing and manufacturing...
NO.29, Houshantou Road Shenqing Industrial Area, Guankou Town Xiamen Jimei District 361023 CHINA
21.86 km

No.208 Zhitai Road Quanzhou Economy & Technology Development Zone Quanzhou Fujian 362005 CHINA
61.09 km
Established in 2003, SOEST has been a leading manufacturer of CCTV products. SOEST product portfo...