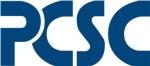 3541 Challenger Street TORRANCE, CALIFORNIA CA 90503 UNITED STATES
3541 Challenger Street
Torrance
California
90503
US
PCSC is a designer and manufacturer of quality access control solutions
From integrated hardware to sophisticated access control management software, including: video badging, CCTV control, elevator control, alarm graphics, Perimeter, Fence and video event recording. Since 1983 PCSC has been providing state-of-the-art card access systems to many dealers throughout the world and major OEMs(Original Equipment Manufacturers). With a full-line of wired and wireless intelligent controllers, Fault Tolerant systems and multiple card reader technologies to choose from.
Product distribution expands the globe,providing trained dealers to sell and support companies in every country.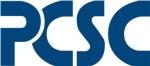 You must login to post comments

425 East Colorado Street 7th Floor Glendale, California 91205 UNITED STATES
32.51 km
Arecont Vision® is the leading manufacturer of high-performance megapixel IP cameras Arecont Visi...
260 Newport Center Drive, Newport Beach, CA 92660, United States
51.53 km