Siedlec 150 Lapczyca 32-744 POLAND
PULSAR Company was established in 1994, and the main activity of the company is a production of alarm system devices and accessories, access control and CCTV
PULSAR is currently the Polish leader within its branch, and it has many Customers in Europe and Asia. Our position on the market results from the quality of products, experience and perfect Customer service. Company policy provides continuous growth of sales and expansion to new markets. Our contractors see the professional approach towards B2B, which leads to direct and long-term cooperation.
You must login to post comments
229, Krakowska str. Zabierzów, 32-080 POLAND
39.5 km
GASTOP PRODUCTION sp. z o.o. is one of the leading manufacturer of traffic control devices in Eur...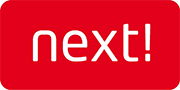 Next! s.c. Slawomir Piela Bartlomiej Dryja ul. Cieszynska 365 Bielsko-Biala 43-300 POLAND
97.47 km
Since 2002 we have been designing and manufacturing IT solutions including both software and spec...