No.208 Zhitai Road Quanzhou Economy & Technology Development Zone Quanzhou Fujian 362005 CHINA
1 Chong Ren Jie
Quanzhou Shi
Fujian Sheng
362000
CN
Established in 2003, SOEST has been a leading manufacturer of CCTV products. SOEST product portfolio consists of HD cameras, IP cameras, DVRs, NVRs, etc. All models are with unique housing based on independent R&D, which makes SOEST distinguishing in the global market.
You must login to post comments

Room 202, No.23 Wanghai Rd 2nd Software Park Xiamen 361008 CHINA
61.09 km
About Milesight Milesight specializes in designing and manufacturing a full-line of IP video surv...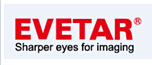 No. 26 Xinmei Road Haicang Xinyang Industry District Xiamen 361022 CHINA
61.9 km
Xiamen Leading Optics Co., Ltd. is one innovative optical supplier in designing and manufacturing...
NO.29, Houshantou Road Shenqing Industrial Area, Guankou Town Xiamen Jimei District 361023 CHINA
64.26 km