One Speen Street Framingham, MASSACHUSETTS 01701 UNITED STATES
1 Speen Street
Framingham
Massachusetts
01701
US
S2 Security Corporation is the leader in IP-based access control, video management and mobile security management systems. S2 products – including S2 NetBox® Series, S2 NetVR® Series, S2 Magic Monitor®, S2 Global® and S2 Mobile Security Officer® – offer cost-effective security for applications of any size, from small offices to scaled, multi-site global enterprises. The advanced, open platform used by S2 Security, coupled with innovative application software, give S2 products a superior total cost of ownership (TCO) throughout the product life cycle. S2 Security systems support access control, video surveillance, alarm monitoring, temperature monitoring and intercom. 

You must login to post comments

285 Newbury Street PEABODY, MASSACHUSETTS MA 01960 UNITED STATES
49.02 km
AES Corporation empowers companies to grow profitable alarm monitoring businesses, and government...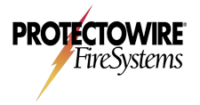 60 Washington Street, Pembroke, MA 02359, United States
53.46 km
The Protectowire Company, Inc… is a worldwide leader in the design and manufacture of Linea...