Kronborgsgränd 11 S-164 46 Kista SWEDEN
11 Kronborgsgränd
Stockholm
Stockholms län
164 46
SE
TagMaster CitySync is an application-driven technology company that designs and markets advanced identification systems and solutions based on radio and vision technology (RFID & ANPR), for use in demanding environments. Our business areas include Traffic, Parking and Rail Solutions, providing innovative mobility solutions that increase efficiency, security and convenience, while reducing environmental impact within Smart Cities.
Founded in 1994, TagMaster has a head office in Stockholm as well as dedicated agencies in the US and China. We export mainly to Europe, the Middle East, Asia and North America via a global network of partners, systems integrators and distributors.
CitySync was established in 1999 with the mission to develop intelligent graphics imaging products. Today, CitySync have a wealth of experience in ANPR with thousands of systems deployed worldwide for Law Enforcement, Security and Parking users. The in-house development team h…

You must login to post comments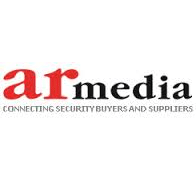 Vastberga Alle 32 Hägersten 12630 SWEDEN
12.62 km
AR Media International is a publishing company dedicated entirely to providing specialist Informa...