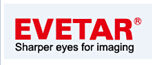 No. 26 Xinmei Road Haicang Xinyang Industry District Xiamen 361022 CHINA
14 Fang Zhi Xi Lu
Xiamen Shi
Fujian Sheng
361022
CN
Xiamen Leading Optics Co., Ltd. is one innovative optical supplier in designing and manufacturing of industrial lenses. We offer wide range of industrial lenses of image format from 1/9" to 4/3" for the applications like:
●Security Surveillance – Home security\IP Cam\Professional security ●Vision System – Machine Vision\3D image\ITS\Motion capture●Automotive image – Front view, Side View, rear view, surround view\Safe driving system \ADAS●Consumer electronics – AR/VR\Panormatic camera\UAV\Sporty cam Our customer will find high performance and cost effective optical solutions in a time-effective way here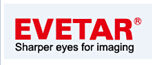 You must login to post comments
NO.29, Houshantou Road Shenqing Industrial Area, Guankou Town Xiamen Jimei District 361023 CHINA
7.43 km

Room 202, No.23 Wanghai Rd 2nd Software Park Xiamen 361008 CHINA
14.45 km
About Milesight Milesight specializes in designing and manufacturing a full-line of IP video surv...

No.208 Zhitai Road Quanzhou Economy & Technology Development Zone Quanzhou Fujian 362005 CHINA
61.9 km
Established in 2003, SOEST has been a leading manufacturer of CCTV products. SOEST product portfo...